Patient Registration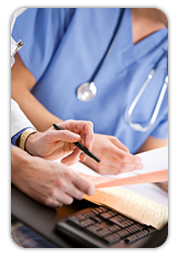 As part of the registration process for the London Chest Clinic, you are required to complete a Patient Registration Form (download form). You can complete this on line, and email it to us patients@londonchestclinic.com, or post to the London Chest Clinic Correspondence Address

20A Pennant Mews
London,
W8 5JN.
Alternatively you can complete this form when you arrive for your consultation.

As your consultation will be carried out within a private medical hospital or clinic, you are also legally required to register as a patient for that establishment.
As part of your consultation with the London Chest Clinic you undergo investigations within the hospital or clinic, and/or are referred to another Specialist Consultant and for this reason it is imperative that you are registered as a patient there.